COMMERCIAL PEST CONTROL & INSPECTION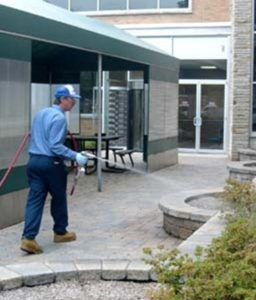 In the commercial setting, being pest free is an absolute must. The risk of not having a pest maintenance program could greatly impact your customers/clients, productivity and your reputation.
We understand that different industries require different treatment. Even the same industry but different company often need different pest management plan. Our experienced, licensed and insured technicians are able to provide you with a customised solution for your organisation.
Below are the main process for our commercial pest protection
No-cost inspection to analyse current pest issues
Create a customised pest treatment plan specific for your business and its surrounding
Depending on few factors, you will be able to choose between monthly, bimonthly and quarterly treatment
A thorough initial service to set up and when applicable to address the urgent pest issues
Regular comprehensive inspections and services to address any pest issues that might arise in between treatment
Preventive pest control implementation, such as pest-proofing, sanitation recommendations, site, and environmental analysis and more.
Maintaining your business pest management logbook
Flexible scheduling and emergency visits are included in some plans
If your business requires us to visit in between treatments due to unsolved pests problem (that are covered within the plan), we will return at no cost until the issue is resolved. As always, our trained pest technicians follow best practices standard to ensure your peace of mind.
Contact us or book our technician to discuss your pest treatment needs.