General Pest Control Services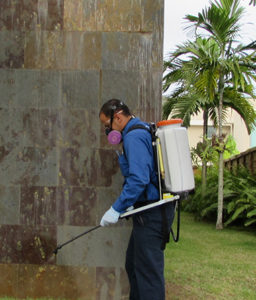 Are unwanted pests swarming your home? Take back control of your home with effective general pest control services from Positive Pest Solutions. Pests are not only frightening but can also carry harmful diseases that adversely affect your health. In addition, they can also cause structural damage to your entire property. Whether you have seen evidence of pest infestation or you need help with protecting your home against future invaders, our exterminator in Melbourne can help.
Our Pest Control Services
At Positive Pest Solutions, we have a team of pest control experts who are trained in the latest extermination techniques. From spider pest control to ant control, we use the best tools and products to get to the root cause of the problem and efficiently alleviate your pest problem. Our experts can help you in the following areas when it comes to pest control in the eastern suburbs:
Termite control
Termite inspection
Rodent control
Cockroach control
Ant control
Bee and Wasp Removal Control
Bedbugs control
Rat control
Spider pest control
Our Pest Control Process
Inspection & Identification
We begin our general pest control process with a thorough inspection of your property, which allows us to determine the type of pest that has invaded your home. With sound knowledge and industry-leading expertise, we can easily find the pest colony and their points of entry. After completing the inspection, we will work with you and come up with a custom plan to eliminate the pests from your property.
Extermination
We use the latest pest control technology and state of the art equipment to provide the most effective solution for you. Our residential pest control services are aimed at eliminating the pesky creatures completely from your property without compromising the wellbeing, safety or comfort of your family.
Enquire About Our General Pest Control Today
At Positive Pest Solutions, we don't just provide a solution for the existing problem, but also advise you tips to prevent pests from returning. For further information and a free estimate for pest control in the eastern suburbs, feel free to call our exterminator in Melbourne on 0413 397 270. We are eager to help you!