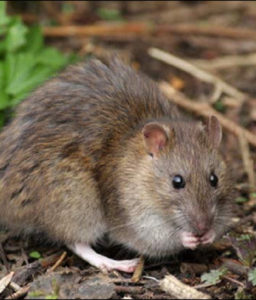 When you have mice or rats in your property, they not only destroy your property but also transmit diseases. The only solution is 100% elimination. Our pest control technicians in Glen Waverley, Mount Waverley & nearby suburbs are equipped with different kind of baits to suits your needs and situations, and our method is safe for your kids and pets.
Rodents and especially rat's infestation not only put you at the risk of contracting diseases but also have other negative impacts such as noises at night preventing you from a sound sleep and also cause damage to your property. You, therefore, need to use rat control and rodent control. Now that prevention is always the better choice; we offer prevention as a method for rat and rodent control.
TIPS TO PREVENT RATS' INFESTATION
Always ensure foodstuffs are kept in glass or metal containers which are tightly fitted with a lid.
Make your house and the whole compound tidy to minimize rats hiding places.
Any outdoor bags for rubbish should be kept in metal bins to prevent rats and other rodents from accessing the contents.
Birdseed and pet food debris must always be cleaned up and stored in robust containers above the ground level.
Keep your garden free from any debris. Organic wastes should be excluded from a compost heap if there is any since they attract rodents.
<h4class="normal" style="padding-top: 25px; text-align: justify;">HOME PROOFING AS A METHOD OF RAT CONTROL
Home proofing prevents rats and rodents from accessing your home as they look for food and shelter. Below are the most common paths for rats which you can block to keep them away.
Entrances: to deter rats from entering your house through the door, you can fit strips at the bottom of your main door.
Exterior walls gaps: holes and small openings should be filled with materials such as concrete or wool to prevent rat's entry.
Roofs: seal gaps using wire mesh and repair damaged roofs. Also, trim all vegetation spreading to your house since rats can use them to reach your house.
Sewer and drain pipes: close seat lids in the toilet. You can also use screens or metal grates to cover drains since rats can swim through the drainage pipes to your house.
Consistency in rat control is usually the most effective way of keeping away rats. For professional advice and assistance, you can contact Positive Pest Solutions technicians in Glen Waverley, Mount Waverley & nearby suburbs who are highly qualified and provide services that will give you a long-term solution to the problem of rats and rodents infestation.