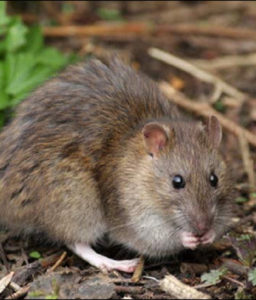 Small rodents should only ever be in your home or business when you invite them in. If you're not selling them or keeping them as pets, they're not welcome. Our rodent control services at Positive Pest Solutions include mice and rat control.
An infestation of rodents isn't just an annoyance, it also presents a hygiene problem, which is unsafe for any home or business. If you think you have a rodent problem, getting rid of them needs to be your top priority.
That's where we can come in, with our expert mouse and rat exterminator.
Our thorough understanding of rat behaviour has allowed us to develop accurate diagnosis and rat solutions well beyond standard pest control.
We work with Melbourne's leading businesses, including national restaurant chains and food outlets, as well as householders and landlords, to protect their properties against rats.
We use root cause analysis of rat control problems based on a thorough survey of your premises and its drainage system. We then deploy proven and industry-leading methods to stop rats in their tracks and remove them.
What Are The Different Types of Rats
There are two main types of rats that are a cause for concern in Australia. The Brown Rat (or common rat) and the Black Rat are common pests in both private residential homes and commercial businesses across Melbourne.
Black Rat (Rattus rattus)
Black rats can be found in coastal towns, as well as in many urban environments across Australia. They are extremely agile and exceptional climbers who prefer fruits. The black rat is between 16-24cm in length, with a tail longer than the head and body. They are known to have a pointed nose with large ears and a slender body. They can produce up to 5-10 young per litter and have between 3-6 litters a year, while it only takes between 12-16 weeks from birth for them to reach sexual maturity.
Brown Rat (Rattus norvegicus)
Brown rats usually prefer to live and burrow on the ground but are sometimes known to climb. Brown rats can come up to 40cm in length, while their tail is shorter than the head and body. They have a blunt nose, small ears and a thicker body compared to black rats. Their preferred food is cereals and they are able to eat around 30g of food and 60ml of drink. Brown rats can have up to 7-8 young per litter with 3-6 litters a year, while only taking 10-12 weeks from birth to be able to have young.
Identifying a Rodent Problem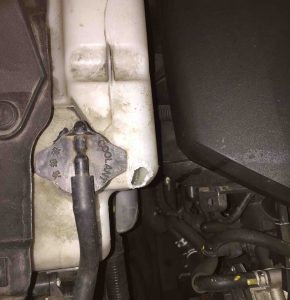 Before you call for any extermination services, you could determine yourself if you have a rodent problem. These are just a few signs to look out for:
• One of the most common signs is their faeces, which are dark and pellet-shaped, and look like large grains of rice. These tend to be clustered in certain areas, as rats often use the same spot to do their business and can leave up to 40 droppings in one night.
• Noises like scratching beneath floorboards or in walls. You may hear the sound of rats scratching, gnawing and scuttling around. Brown rats are prone to grinding their teeth and chattering when stressed, which are both very distinctive sounds. Correct identification is key, as these sounds can also be attributed to a squirrel infestation.
• Another clue can be gnawing marks on electrical cables, woodwork, plastic, brick and lead pipes, as well as torn bags of foodstuff and materials.
• Holes, nests, and even footprints. In dusty, unused areas of a building, rats often leave footprints or tail marks.
• Rats can also leave a more unusual calling card; a greasy residue professionals call 'smear marks'. Smear marks occur from their coats rubbing on the walls as they make their way along these trails to their nest or in search of food.
• The sight of a live or dead mouse or rat. Sometimes they get bold and they're not afraid to show themselves.
Ringing in a professional rat pest controller to properly assess the situation and provide you an extermination plan is advised.
Rats in Buildings – The Risks
Having rats in residential property and commercial premises leads to significant health and safety risks.
These include:
Fires caused by rats chewing electric cables
Spreading of serious diseases, including Weil's disease, also known as Leptospirosis, Salmonella, Hantavirus, and Rat Bite Fever
Recommended Rat Control Management Solutions
At Positive Pest Solutions, we understand that discovering rats in your home or garden can be very distressing and their ability to gnaw through wire, wood, plastic and even mild steel can cause damage to your property. The quickest and most effective way to get rid of rats from your home or business is professional rat control in Melbourne.
If you have come across signs of rats such as rat droppings, nesting materials, unpleasant urine smells or sightings of live rodents, our expert rat removal treatments are the quickest and most effective way to help you get rid of rats from your home or business while providing a long term solution to remain rat free.
Rat Control
Residential Homes
Rat infestations can be a significant drain on the income of private landlords and can significantly hamper a homeowner's ability to sell their property.
A major but often overlooked risk for rat control in Melbourne residential properties is building renovation and the construction of extensions. Water-free pipes can provide an ideal hidden access point for rats. The problem is made worse by modern building techniques which can create cavities and voids in building fabric that allow rats to burrow in and make themselves at home.
Without the expertise and equipment that Positive Pest Solutions bring to bear, finding these access points can be difficult, giving time for rat infestations to take serious hold.
Rat Control
Commercial Premises
Rat control in commercial premises can be even more challenging than in private homes.
Where businesses are located in older conjoined premises, there may be dozens of entry points for rats.
In new buildings, the biggest risk is often modern building techniques which create cavities and voids rats can move around and live in, while easily chewing through material or burrowing around.
Rodents will often target commercial properties that give them the richest food sources, including restaurants, food shops and food warehouses. These are also the businesses with the greatest reputational risk when rat control goes wrong. 
Our Rat Treatment & Control Plan
Contact
Give us a call and we will arrange for a local expert to contact you within 24 hours.
Survey
Our experts will discuss your pest problem with you and arrange a survey to determine solutions tailored to your pest problem. We are happy to provide an obligation-free assessment and quote.
Treatment
Expert technicians will come out to your property at an appointment time convenient for you. Our treatments are both child & pet friendly, as well as environmentally sensitive.
Aftercare
We provide guaranteed solutions with prevention advice and as many visits as you require, to ensure your problem is resolved.
Why Choose Positive Pest Solutions For Rodent Control Services
Comprehensive approach to rodent control in Melbourne.
Rat removal methods proven to work.
Fast and permanent rodent removal.
Best way to counter your fear of rats.
Trusted to protect businesses from reputational risks.
Dedicated to keeping staff and customers safe and happy.
Our rat control services greatly reduce the risk of regulatory action.
Easy to understand written reports with clear photos.
Verbal report one to one – inspector to client – without any agents.
Fully licensed (L010674) and insured pest control company.
Stay safe with our rodent control services. Only the most effective, determined rat control measures that combine rat proofing and other rat removal techniques will end a rodent infestation.
Most rats have developed resistance to rat poisons (rodenticides) and behavioural resistance to traps.
At Positive Pest Solutions, we promise a rodent treatment service that works.
Contact us today to find out more about our rodent control services in Melbourne or book an obligation-free quote.