6 Signs of Termite Infestation in Your Home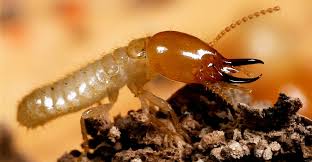 Identifying termite infestation will not only helps preventing damage, but also enables you to spot and kill the pesky creatures before they turn out to be a great problem. Whether you are a landlord, homeowner or a property manager, you should inspect the property regularly or have a professional come to your home to treat it with preventive products. But, how will you identify the pest infestation? Well, here are some tell-tale signs of termite infestation that you should look for.
The most common sign of a termite infestation is the mud tunnel. Termites love privacy, and when they can't find a way underground, they build mud tunnels to go about their business. You may notice these mud tunnels from your walls, concrete foundation, backyard's patio and other wooden structures around your home.
If you spot dried, scattered wings around your doors, windows, air vents or other openings into your home, it is quite a common sign of a termite infestation. The problem is that the shed wings signify reproduction, meaning that the termite family is about to get larger.
A termite colony will swarm if the current home is not big enough for the population. They move out and look for a better place to raise their family. If you spot flying termites near light sources, this is a strong sign that your home is at risk.
Cracked Or Hollowed Wood:
You should regularly check for cracks and hollows on the wooden furniture, skirting boards, floor boards and other wooden structures within your property. Remember that termites get in from underneath, so you want to keep an eye on these sure-fire signs.
Termite droppings look quite like sawdust piled up around your doorstep, furniture and other wooden materials around your property. These piles are formed by the termites pushing the droppings out of their nest.
If you put your ear close to the walls or any infested wood, you can hear clicking sound. This actually comes from the termites as they bang their heads against the walls of their nest.
What Should Be Done If You Find Termites?
If you spot termites in your home, do not disturb them. Avoid treating them yourself with regular household fly sprays. Do not touch these critters and their workings. This is because termites have survival instincts which allow them to feel disruption and move to another spot and keep doing the damage to your house.
If you have already tried to kill the termites by spraying or using any other pest control technique, don't panic. Simply seal up their workings with a tape to prevent access of light as much as you can, but make sure that you do not disturb them anymore.
Next, give our pest control team a call on 0413397270 or fill in our online contact form to organise a full termite inspection on your property. Our termite control experts will come to your home and perform a thorough termite inspection. They will inspect all the areas in and around your property that are more vulnerable to termite infestation.
Once we are done with the inspection, our team will provide you with a detailed report on our findings and specify areas that are at high risk of future infestations. Based on the level of infestation, we will use the most effective termite control method that not just kills these pesky creatures in a particular area but eliminates all the colonies including the queen which could be 100 metres away from your house. We will also install termite barriers to prevent future infestation.
Positive Pest Solutions only uses Termidor from BASF when doing the termite treatment and we are proud to be a Termidor HE accredited installer.
To learn more about the advanced termite treatment by Termidor please watch the clip below:
And to learn more about Termidor HE, the latest technology in termite chemical barrier, please watch this clip below:
Follow-Up Service:
Our termite control process includes a follow-up service whereby we will visit your home to recheck for termites. If we find any evidence for termite activity, we will do another treatment process until the termites are completely eliminated from your property.