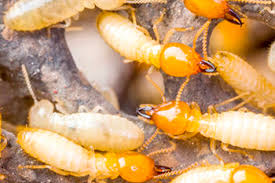 When annoying pests find their way into your property, it can be a terrifying experience that you want to get rid of quickly to protect your investment and ensure your safety. Regardless of the type of pest you are dealing with, Positive Pest Solutions can help. We provide professional, effective and environmentally safe services with competitive price to the residential and commercial customers across Blackburn & Blackburn South suburbs. We will dispatch a team of exterminators who will alleviate the pesky animals quickly and effectively.
Our Services Include:
Termite control
Termite inspection
Rodent control
Cockroach control
Ant pest control
Bedbugs control
Rat control
General Pest Control (Spider, ants & cockroaches)
Commercial Pest Control & Management
Inspection:
Our experts will perform a thorough inspection of your property until we locate the pest and its colony. After finding the hotbeds, we will consult with you on the most effective pest treatment methods and give you enough time to make a well-informed decision.
Treatment:
Based on the type of pest and extent of infestation, we will recommend the best treatment options for you. In most cases, we deploy integrated pest management approach for long term solutions. Whether you have a domestic or commercial pest problem, we will tailor our services to suit you as well as the environment in the safest means possible.
Prevention:
We not only resolve the existing pest problem, but also provide annual maintenance service that helps keeping your property pest free in the future. Our experts also advise a proactive, preventative approach which is a part of our routine property inspection.
Why Choose Us?
We have the expertise and tools to resolve any pest problem.
We deploy integrated pest management approach for a lasting solution.
We use safe, toxic-free products for extermination.
We provide the most effective yet affordable services.
Don't allow the pesky animals to invade your property completely. Talk to us at 0413397270 to protect your investment.