Do you suspect pest activity in your property? Wondering how to eradicate them before they become dangerous? Not to worry! Positive Pest Solutions has got you covered. We provide pest inspection and control treatments to households and businesses across Clayton. Our team of highly trained exterminators performs a thorough inspection of your property and determines the right treatment method to keep unwanted pests away. With in-depth knowledge on their habits, habitats and reproduction cycles, we can eradicate them from your property as quickly as possible.
Our Services Include:
Termite control
Termite inspection
Rodent control
Cockroach control
Ant pest control
Bedbugs control
Rat control
General Pest Control (Spider, ants & cockroaches)
Commercial Pest Control & Management
Our Pest Control Process:
Our initial consultation includes a detailed discussion regarding your potential pest problems or if you run a business, your pest management plans. Depending of the size of the infestations and the property; also the type of solutions required, this might also include a thorough inspection, both inside and outside of your property.
We will provide you with a detailed report on our findings and recommend the most effective yet affordable pest control treatments.
Upon your approval, we will execute the pre-determined extermination process to produce the best results and long-lasting solution.
Once your property has been treated, our experts provide on-going monitoring service to ensure.
Why Choose Us?
We have licensed, trained and certified exterminators to handle the job.
We prioritise safety of our customers without compromising results.
Our pest control treatments are eco-friendly.
All of our treatments come with guarantees.
Our clients and customers have been giving positive feedback for our services.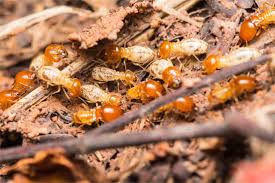 From one-time treatment to on-going preventive service, the experts at Positive Pest Solutions are able to provide customised strategies to suit your specific needs. So, what are you waiting for? Feel free to call 0413397270 and schedule an appointment with us today!